DIRECTLY FROM OUR FACTORY
FRAMELESS SHOWER ENCLOSURES
The frameless shower enclosure is now the desired look. Gone are there days of clunky looking metal frames around thin glass and doors that wobble when you open them.
At Albion, we make our shower enclosures from 10mm thick toughened glass with the added process of post annealing. More expensive, but it creates a stronger product. Our fittings are made from 316 marine grade stainless steel. No corrosion here, even with harsh cleaning chemicals and aggressive limescale remover.
For versatility, choose between tray or non-tray mounting of the glass. The non-tray mounting means the glass will bear directly onto a tiled 'wet-room' floor. This format gives you a wide range of sizes that will suit most of us.
If a shower tray is needed, we make 7 versatile sizes. At only 45mm high, our shower trays can be installed flush with your bathroom floor.
Choose between doors or 'walk-in. It's up to you how your frameless shower enclosure will function. With all the options, get in touch to discuss.
Our most commonly used design and perfect if an adjacent bath or basin is located beside the fixed glass.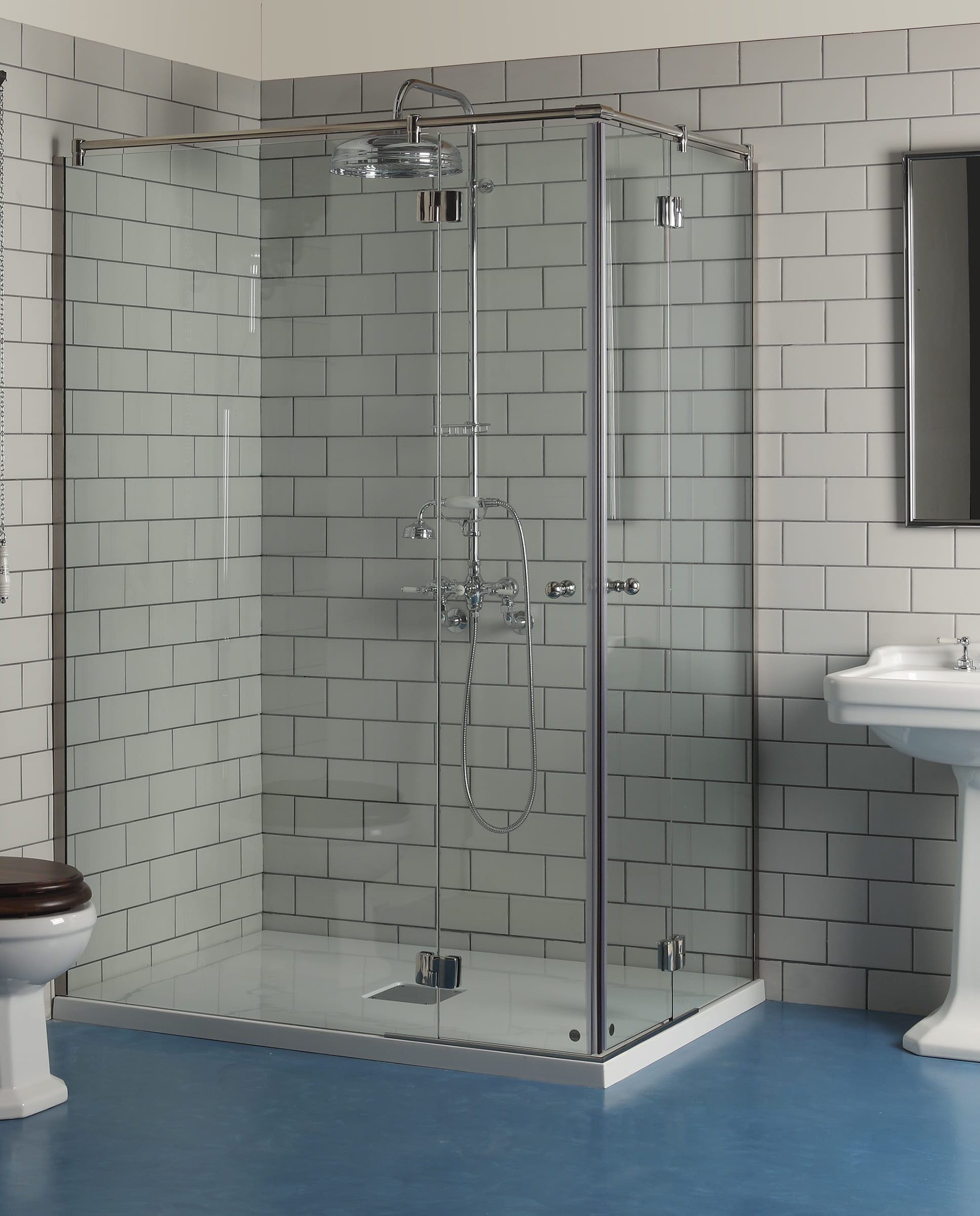 A great solution where space is tight either side of the shower enclosure.
Great for larger rooms where space isn't tight and minimal design is the focus.
Install into an alcove with three tiled walls.
Use in larger rooms where your space gives you design freedom.
Suits larger alcoved areas. Clean, simple design.
Enhance your bathroom with Albion's hand-made baths and bathroom furniture.